August 2018:"I am writing a quick note on behalf of the Honor Credit Union team members who attended the Elevate Leadership & Team Building Academy. It was a great experience for us and I wanted to share some of the feedback we got from our team.
"The leadership meeting was very inspirational. The Elevate team at Zeigler did a great job keeping everyone engaged while having fun. It was refreshing to take a step away from our everyday and focus on leadership with coworkers. I enjoyed being a part of it!"
"All of the speakers/trainers were very interesting, it was easy to follow along. A lot of these things get boring - THEY WERE NOT BORING!"
"It was a great team building experience! We have a great culture at Honor and realized how much we all do right and love our working environment."
Everyone enjoyed it! They thought the content was relevant and engaging, they felt energized and thankful they attended, and the overall whole team experience was fantastic! Other great points: "It was great to not feel rushed", "The presenters weren't watching a clock and spent as much time as we needed on a topic", in one word - "relaxed".
Thanks again Mike and please extend our thanks to Zach and Jim as well for their contribution in making the event successful!"
~ Thad Payne, Indirect Manager, Honor Credit Union
February 2018:"I had the opportunity to bring our Sales team to Kalamazoo for the Elevate Leadership and Sales training series. Our team is made up of sales reps with tenures from 3 months to 32 years and are spread across the country. Our goals for attending Elevate were to get closer as a team and focus on getting better as sales professionals and leaders.
The Elevate team worked with us to design a curriculum that spoke perfectly to our group. The speaker's backgrounds were tailored to our industry and related well to our group. I could not have been more pleased with how our group opened up with the instructors and the speakers. Riding the ATV's in the mud put a perfect bow on the day. We will be back!"
~ Kevin McLeod, COO, Rogers Athletic Co.
February 2018:"We had the pleasure of bringing our entire management team to elevate for a team building experience like none other. First we found the entire staff to be absolutely pro and extremely enthusiastic. My team left saying things like not only do we know each other better but we made memories that will last a life time. Thank you Mike you and your team are the Best in my book!"
~ Brian Malpeli, General Manager Zeigler Downers Grove
February 2018:"From the moment the day kicked off, the team's engines at the Elevate Leadership and Teambuilding Academy were revved to get going! As we walked through the doors, we took in the exceptional design of the training space with its leadership vibes primed to prepare our team for what lay ahead. As for the training itself, each module delivered individual enlightenment about personal roles in our organization, as well as opened dialogue bringing all participants closer together from a personal and execution standpoint. After a fantastic lunch at the Sprinkle Road Tap House, our team hit the track. This one-of- a-kind experience allowed new riders to side-by-side ATVs to excel alongside more experienced riders. I'm not sure what was louder…the laughs from our team or the engines shifting from zero to 60 and taking off? Thank you Elevate for a day that will forever impact our team by serving as a tool to help us perform at higher levels!"
~ Heather Baker, Managing Partner Southwest Michigan First
February 2018:"ELEVATE Leadership and Teambuilding Academy was just what our sales team needed!  The combination of teambuilding exercises and the experiences from Mike and his ELEVATE team allowed us to see the importance of focusing on the health and stability of our team, not just our customers. Getting muddy on the side-by- sides with our group and enjoying each other's company was another great experience that allowed us all to come together as well.  I would recommend this training to any business or group in need of a boost."
~ Nate Yarhouse, Inside Sales Manager Rogers Athletic Company
February 2018:We brought our senior mgmt. staff to Elevate in Sept. I've been attending seminars, workshops etc. for over 20 years and I have to say this was hands down the best one I've been too. The classroom setting moved at a great pace, with a lot of emphasis on team building, which was great! Mike Van Ryn and his staff were dialed in to our needs and wants. The afternoon on the track was the icing on the cake. Thanks for the incredible experience, we will definitely be back!
~ Ted Holloway, General Manager Zeigler Grandville and Lowell
June 2017: "Our Elevate Leadership and Team Building session brought our team closer together and broadened our thinking of what we can accomplish together. The sessions and exercises were tailored specifically to OUR team and focused on getting us to think critically together. Our players and coaches found it extremely valuable and we are a better team because of it."
~ Tim Lester, Western Michigan University Head Football Coach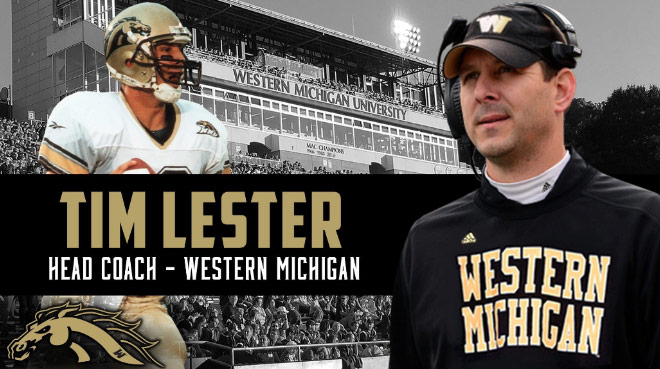 May 2017: "Our relationship with Zeigler Motorsports in hosting leadership development workshops has been a win-win. The facilities are excellent and the A/V systems are state of the art. Prices are very reasonable and we receive excellent service and support from the staff. I look forward to hosting more events with the Zeigler team and appreciate the lengths they go to in providing our workshop attendees with a great learning environment."
-Andre Moraitis | Learning and Development Manager (North America) | Benteler Automotive Corporation
Sept 2017: "We have built a great team and culture at Southwest Michigan First. Spending the day at the Elevate Leadership & Team Building Academy brought our team even closer together. The feedback I received from our team was outstanding! They enjoyed the classroom content and really bonded riding the side by sides on the tracks. It was an amazing day!"
~ Ron Kitchens | Senior Partner and CEO, Southwest Michigan First
Oct 2017: We live in an extremely mobile society and how team members interact with each other plays a major factor in their level of commitment to their company. Our entire organization got to spend a full day at ELEVATE and we were able to learn so much about each other. ELEVATE does an incredible job of improving the organizational culture of the company through some really fun and creative techniques. I recommend this program to any company or organization that is committed to their people and believes that their continuity is critical to success.
~ "Culture eats strategy for breakfast," is a phrase originated by Peter Drucker and then made to be popular by Mark Fields, President of Ford Motor Company.